Committees
Committee on the Environment
The AIA NY Chapter of The Committee on the Environment (COTE) aims to lead, inspire and educate our members towards the dual objectives of Design + Sustainability. COTE organizes many engaging activities and events which focus on leading architects, outstanding 'green' buildings, current technologies and product research, and sustainable design practices.
Our efforts are based on the belief that sustainability should be an essential part of the design process and fully integrated with all aspects of a building, including form, function, site, structure, systems and construction. We work in partnership with the National AIA COTE and are supporting the AIA 2030 Commitment by providing educational opportunities to further understand our role in a sustainable future.
Leadership
Under its previous leadership, Pat Sapinsley and Ilana Judah, COTE developed into one of the New York Chapter's most active committees. The current co-chairs seek to continue COTE's mission to provide our members with the knowledge and tools necessary to integrate sustainability into their design practices. In the process, we also hope to encourage those outside the design community to embrace sustainability and appreciate the value of good design.
We continue to build upon three goals for the COTE committee: to offer educational opportunities, foster connections and build networks, and promote our message beyond the design community to champion sustainability and good design.
Pat Sapinsley, AIA, LEED AP
Christen Johansen, AIA, LEED AP BD+C

2015 AIA-NY COTE Steering Committee Members
AIANY 2014 COTE Awards Proof + Beauty
This first annual AIANY COTE Awards, held in December 2014, was initiated in order to promote greater understanding of regionally specific sustainable design strategies through transparency, comparative operational data, and compelling lessons learned that reveal and inspire new materials, technologies, and design solutions. In order to nourish the design community, entries reveal the direct impacts of their projects, share the tools developed along the way, engage in the redefinition of value, and illustrate challenges overcome during the process of design and construction. Awards Website
Programs and Events
AIA-NY COTE would like to thank the Con Edison Energy Efficiency Program
for being the sole sponsor of our 2015 program of events.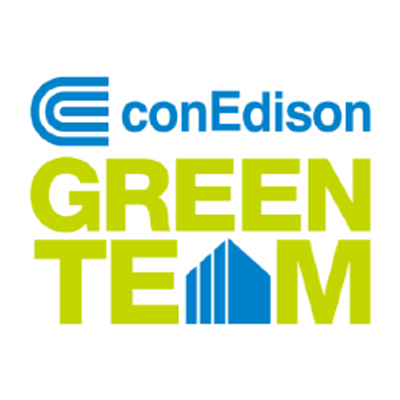 The Integration Series is an ongoing collaboration between the AIA COTE NY and ASHRAE. The program brings together architects, engineers, owners and builders to promote a deeper understanding of processes and systems, to better design and operate high-performance buildings. Each Integration session will consist of the project team involved in the design and installation of a specific high performance system on a project. Panelists will discuss the decision making and analysis process, design synergies and impacts, and issues related to installation and operations of the system. Following the initial panel, attendees will be invited to participate in an informal question and discussion period.
Edge Sustainability: The Future of Architecture in a Changing Climate
Tuesday, March 10
This forum will focus on the ways in which the practice and teaching of architecture will undergo a paradigm shift to properly respond to the changing climate and the ambitious local 80x50 goals set by Mayor De Blasio to mitigate it. Speakers include David Bomke (The Fulcrum Group, NYECC), William Braham (UPenn), Lance Hosey (RTKL), and Nilda Mesa (NYC Mayor's Office of Sustainability). Moderated by 2015 AIANY President Tomas Rossant. Video
Scaling Passive House: Big Buildings, Small Details
Thursday, March 19
Leading Passive House expert Günter Lang (Lang Consulting) will provide key insights into how the performance transformation of big buildings has been made possible, with specific examples of construction processes, construction details, and building systems. He will also present regional case studies of successful political and economic implementation. Günter will look at the local context today, and how Passive House can help New York City toward its goal of 80% carbon emissions reductions by 2050. Video
A Sustainable Brew: Tapping Energy and Resources from Waste Water
Tudesday, May 12
The time has come to view wastewater as a resource. Cost effective technologies are now available can extract useful energy and other byproducts from our wastewater. Join us for a discussion of the challenges and promises of these approaches. Speakers Kartik Chandran (Columbia University) and Anthony Fiore (NYC DEP) will cover the science, engineering and design of water purification, and wastewater resource extraction and energy production in the context of architectural design. Moderated by Christen Johansen.
Performance and Data
Tuesday July 14
-
Policy Lecture
Tuesday, September 8
-
Sustainable Planning
Tuesday, November 10
-
AIA COTE NY Top 10
TBD
-
Tuesday, May 10, 2016
"Beauty at Low Cost and the Passive House Movement": Sebastian Moreno-Vacca, A2M Architects, Brussels.vimeo.com/172620789
Return to list.